Ready to Make a Joyful Noise
---
This file appears in:
Austin Avenue United Methodist Church
---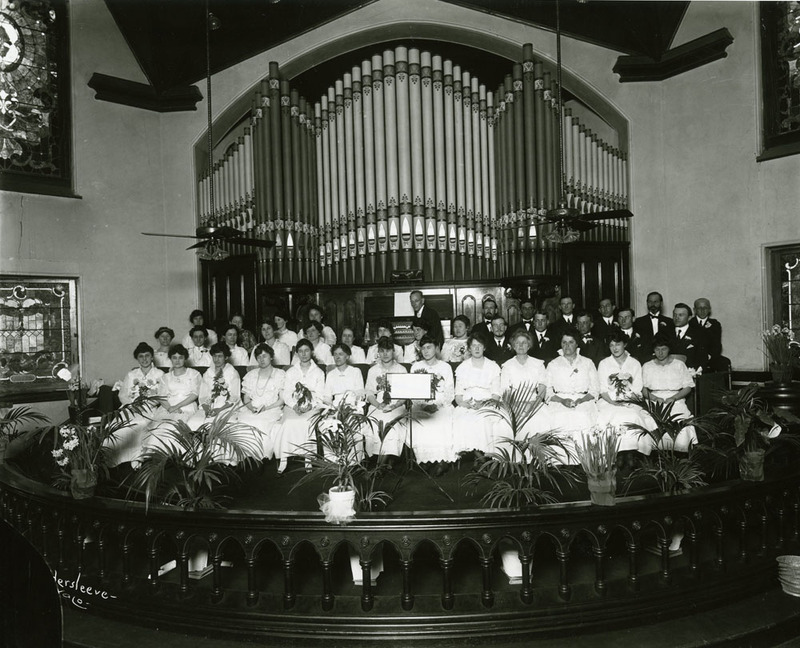 Austin Avenue Methodist Church met traditionally Christian holidays, such as Christmas and Easter, with great enthusiasm. Here, the church's choir sits for a formal portrait before leading the congregation in Eastertide worship. Note the special seasonal decorations of Easter lilies, daffodils, and palm fronds.
---
This file appears in:
Austin Avenue United Methodist Church
---
As one of the first churches built west of Eighth Street, Austin Avenue United Methodist Church has been a center of spiritual growth and community outreach for over one hundred years.  Having decided that the congregation at Waco's Fifth Street…