---
This file appears in:
Old Corner Drugstore
---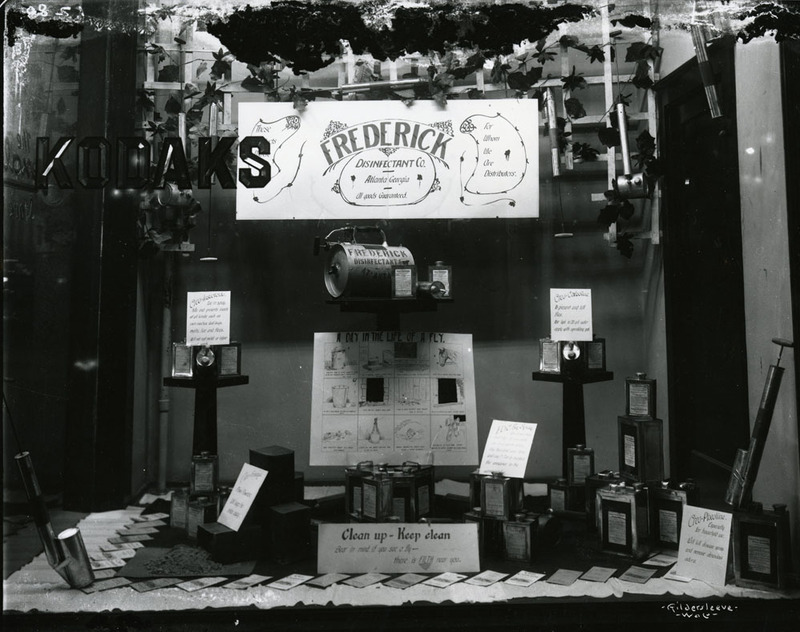 In addition to filling prescriptions, the Old Corner Drug Store carried various products designed to improve cleanliness within the home. This display places the Frederick Disinfectant Co. line of pesticide sprays alongside an illustrated chart titled "A Day in the Life of a Fly" whose images were meant to reveal the unsavory habits of this common household pest. The small placard at the bottom urges viewers to "Clean up, keep clean. Bear in mind if you see a fly— there is FILTH near you."
---
This file appears in:
Old Corner Drugstore
---
The Old Corner Drugstore is the birthplace of Dr Pepper. In 1885, Morrison's Old Corner Drugstore introduced Dr Pepper to customers who eagerly drank the sweet concoction of twenty-three different flavors. Located at 329 Austin Avenue on the bottom…