Interior (329 Austin Avenue)
---
This file appears in:
Old Corner Drugstore
---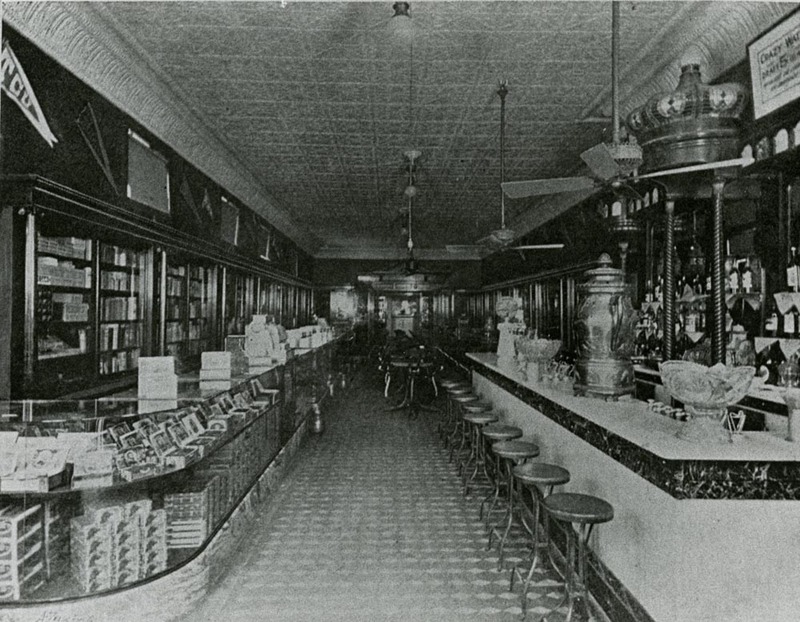 The original location of the Old Corner Drug Store was divided evenly between the merchandise counters and the soda fountain. The display cabinets featured rows of meticulously arranged goods ranging from medicinal oils to cigars. The pennants on the wall reflect Waco's status as the "Athens on the Brazos" in the late nineteenth century as Texas Christian University, Baylor University, and Paul Quinn College were all located within city limits.
---
This file appears in:
Old Corner Drugstore
---
The Old Corner Drugstore is the birthplace of Dr Pepper. In 1885, Morrison's Old Corner Drugstore introduced Dr Pepper to customers who eagerly drank the sweet concoction of twenty-three different flavors. Located at 329 Austin Avenue on the bottom…