---
This file appears in:
Waco Suspension Bridge
---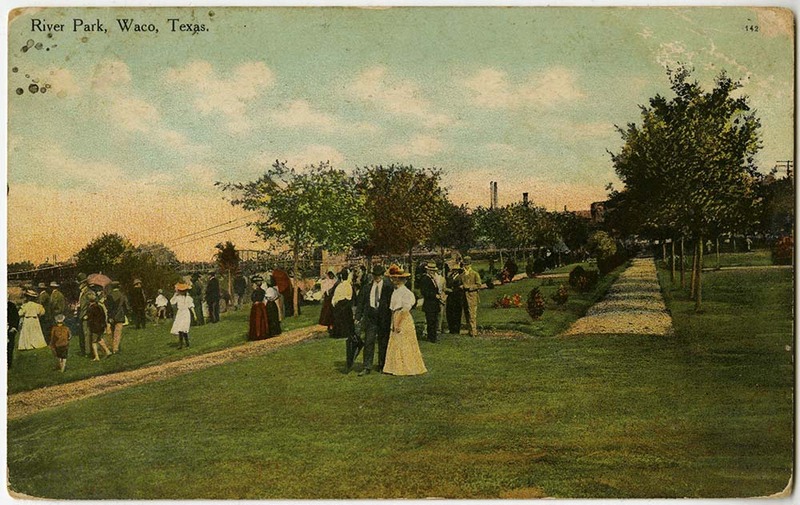 When the cattle drives ended around 1890, many Wacoans wished for the "unsightly" bridge to be torn down. Therefore, the city began a period of renovations geared toward making the bridge safer and more aesthetically pleasing. River Park encouraged Wacoans to see the Suspension Bridge as an attractive destination for a scenic stroll.
---
This file appears in:
Waco Suspension Bridge
---
In the years leading up to 1870, the Brazos River proved to be both a blessing and a curse to the city of Waco. During that time, no bridges spanned the eight hundred miles of river flowing through Central Texas, forcing cattle drivers moving up the…