Panoramic Postcard (1910)
---
This file appears in:
Waco Suspension Bridge
---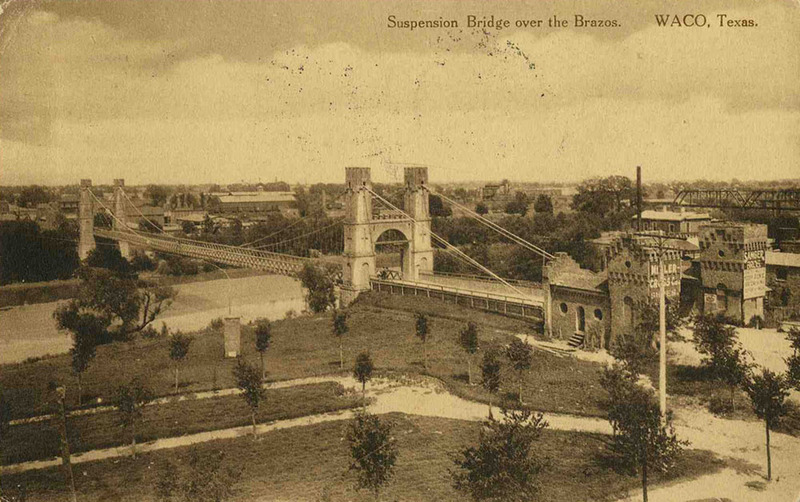 The daily toll rates on the Suspension Bridge made it quite profitable. Pedestrians paid five cents, and those on horseback or in carriages were charged ten cents. Any loose cattle or livestock cost five cents per head. The Waco Bridge Company reported that it made approximately $25,000 each year in collected tolls.
---
This file appears in:
Waco Suspension Bridge
---
In the years leading up to 1870, the Brazos River proved to be both a blessing and a curse to the city of Waco. During that time, no bridges spanned the eight hundred miles of river flowing through Central Texas, forcing cattle drivers moving up the…