---
This file appears in:
Waco Suspension Bridge
---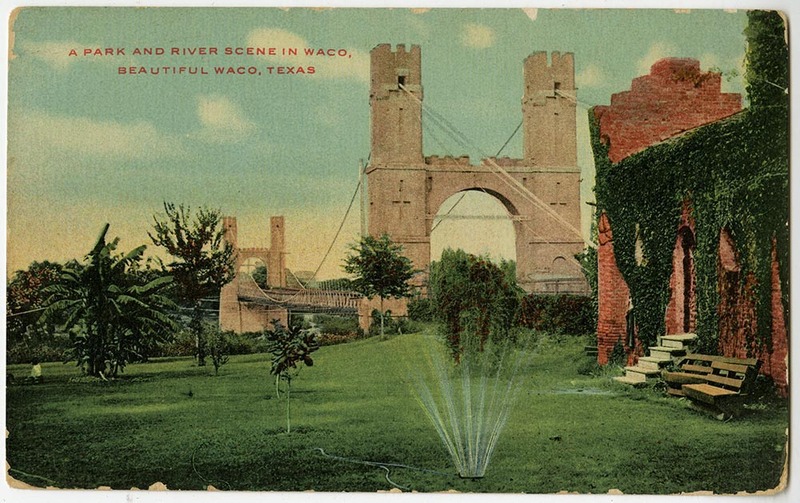 For the first twenty years of its existence, the suspension bridge had a toll. Tolls were collected via a bucket on a string lowered down from one of the towers. The toll keeper and his family lived in the red brick building seen in the right-hand corner of this postcard.
---
This file appears in:
Waco Suspension Bridge
---
In the years leading up to 1870, the Brazos River proved to be both a blessing and a curse to the city of Waco. During that time, no bridges spanned the eight hundred miles of river flowing through Central Texas, forcing cattle drivers moving up the…