---
This file appears in:
St. Paul's Episcopal Church
---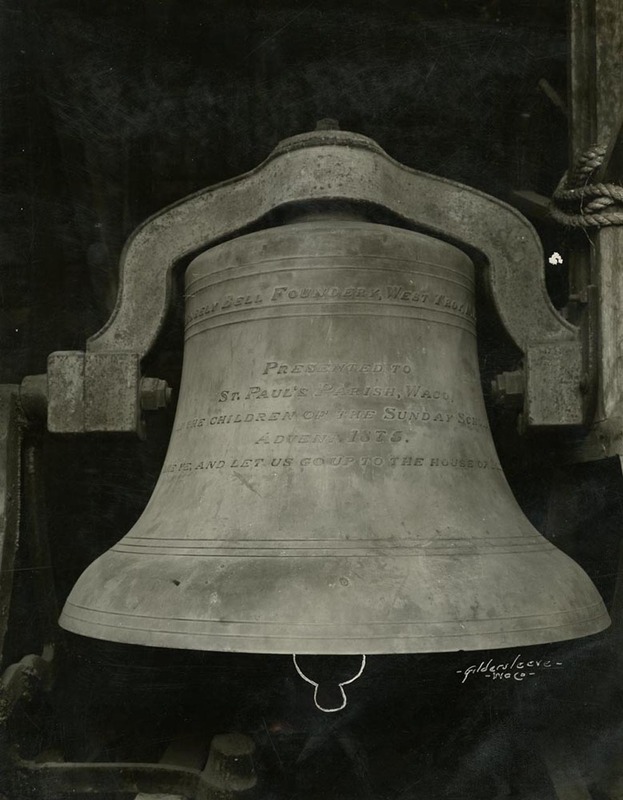 In 1875, the children of St. Paul's Sunday School gifted this 1,029 pound bell to the church to mark the Advent season. The inscription reads "Come ye, and let us go up to the House of the Lord." The photographer drew the bell's clapper onto the image.
---
This file appears in:
St. Paul's Episcopal Church
---
For over one hundred years, St. Paul's has continued to meet the needs of congregants and community members alike from its location at the corner of North Fifth Street and Columbus Avenue. On January 9, 1868, Bishop Alexander Gregg appointed Rev.…