Entrance and Stone Façade
---
This file appears in:
St. Francis on the Brazos
---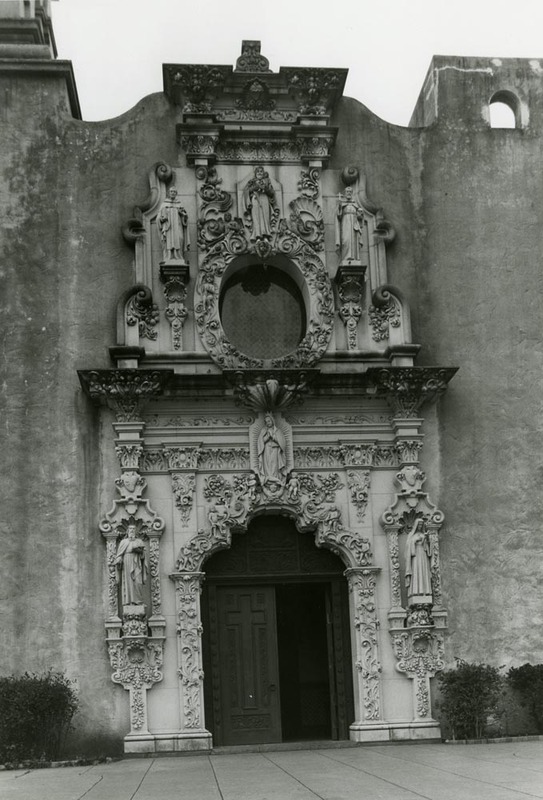 St. Joseph holds the infant Christ at the top of the façade. Carved just above the doors is Our Lady of Guadalupe, one of Mexico's most popular religious and cultural images. The ornate wooden doors that guard the entrance to the church weigh nearly 700 pounds each.
---
This file appears in:
St. Francis on the Brazos
---
The founding of St. Francis on the Brazos in 1924 marked the return of Franciscan missionaries to central Texas after a century's absence. At the invitation of Rev. C.E. Byrne, the bishop of…