Piano Recital Program (1948)
---
This file appears in:
New Hope Baptist Church
---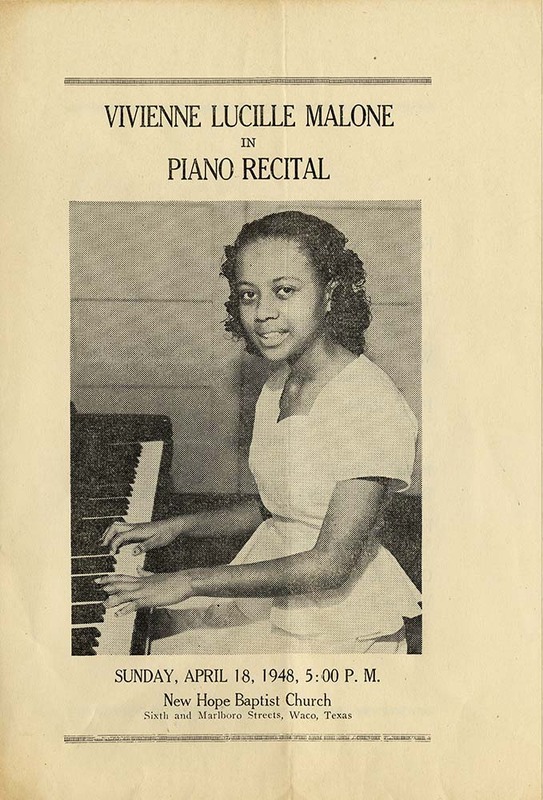 Only sixteen at the time of this recital, Vivienne Malone (later Malone-Mayes) was the pianist of New Hope Sunday School. The recital contained such varied musical selections as Bach's Fugue No. 5, Thompson's "I Love to Tell the Story," and Chopin's Prelude Op. 28, No. 22. Malone went on to become one of the first African-Americans to receive an advanced degree in mathematics. She also was Baylor's first African-American professor.
---
This file appears in:
New Hope Baptist Church
---
Organized in 1866, New Hope Baptist Church is one of the oldest African American churches in Waco. Noted throughout its history for its excellent church music programs, New Hope is still a vibrant center of worship for Waco's black community. The…