---
This file appears in:
New Hope Baptist Church
---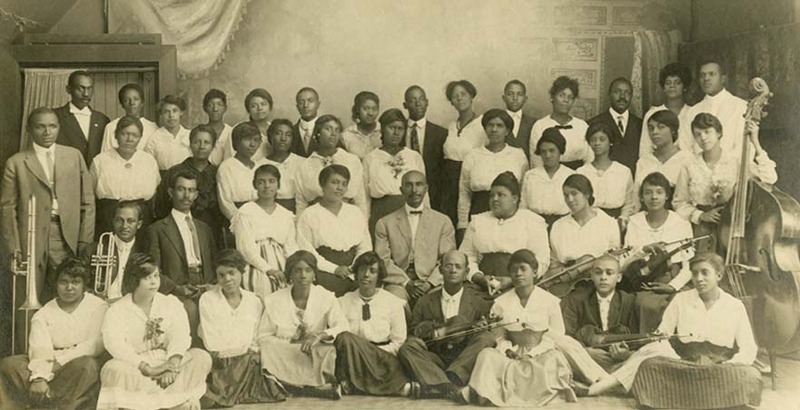 In partnership with Paul Quinn College, New Hope Baptist formed an orchestra to accompany its accomplished choirs. Note that the majority of the musicians are women. In an era when women were generally barred from holding church office outside of Sunday school teaching positions, music ministry offered an ideal opportunity for women to use their talents to serve the church.
---
This file appears in:
New Hope Baptist Church
---
Organized in 1866, New Hope Baptist Church is one of the oldest African American churches in Waco. Noted throughout its history for its excellent church music programs, New Hope is still a vibrant center of worship for Waco's black community. The…