---
This file appears in:
New Hope Baptist Church
---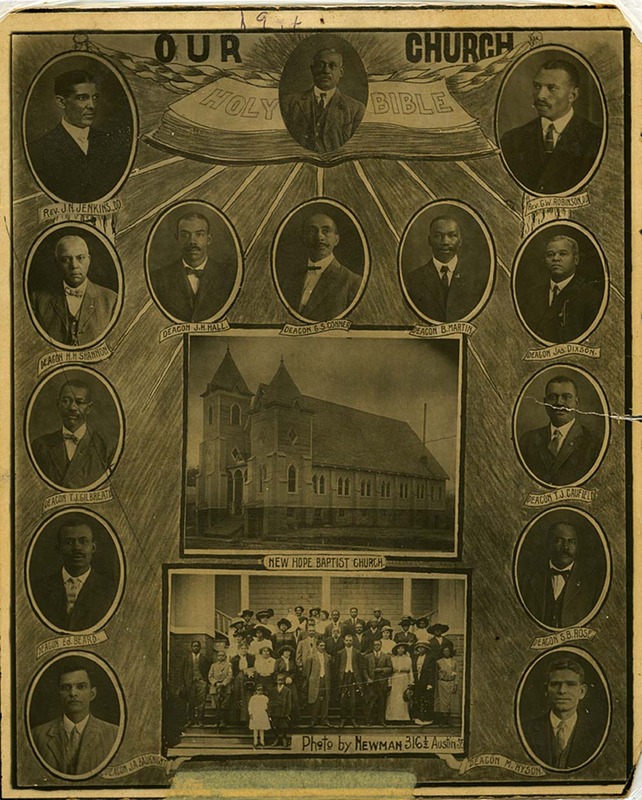 Despite its humble origins, New Hope Baptist soon became the leading church of Waco's African American professionals. Attracting teachers and the service staff to elite white families, New Hope gained a reputation among some blacks as a "silk-stocking church." Given the well-dressed deacons and congregants in the above photos, one can see how outsiders might have formed the impression that the church catered to upper-class African Americans.
---
This file appears in:
New Hope Baptist Church
---
Organized in 1866, New Hope Baptist Church is one of the oldest African American churches in Waco. Noted throughout its history for its excellent church music programs, New Hope is still a vibrant center of worship for Waco's black community. The…