Where the Rubber Meets the Road
---
This file appears in:
McLennan County Courthouse
---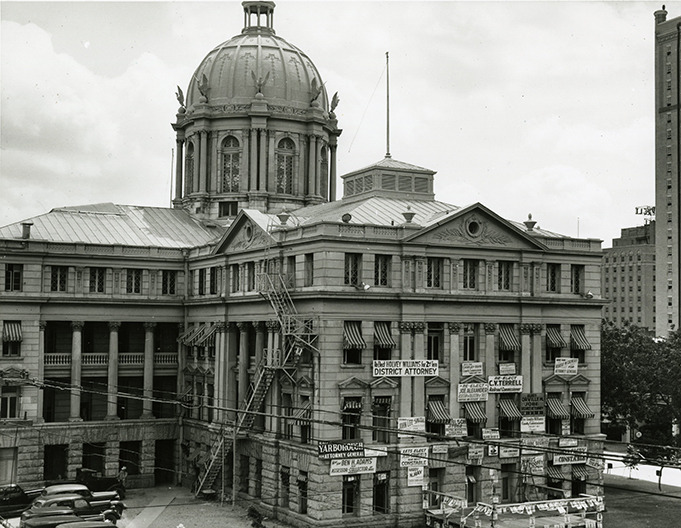 This image reveals that the courthouse served as a center of political life as well as a center of justice. The platform on the right is where candidates would make their appeals to members of the public who came to spectate from a lawn on Sixth Street. While the exact date of the photograph is unknown, the campaign banner promoting Raplph Yarborough for state Attorney General, likely places it within the 1938 Democratic primary.
---
This file appears in:
McLennan County Courthouse
---
Built in 1901, the McLennan County Courthouse holds pride of place within Waco as not only a functioning center of justice but also the city's most impressive civic building. Designed by James Riley Gordon, the renowned architect responsible for the…