Courtroom circa January 1919
---
This file appears in:
McLennan County Courthouse
---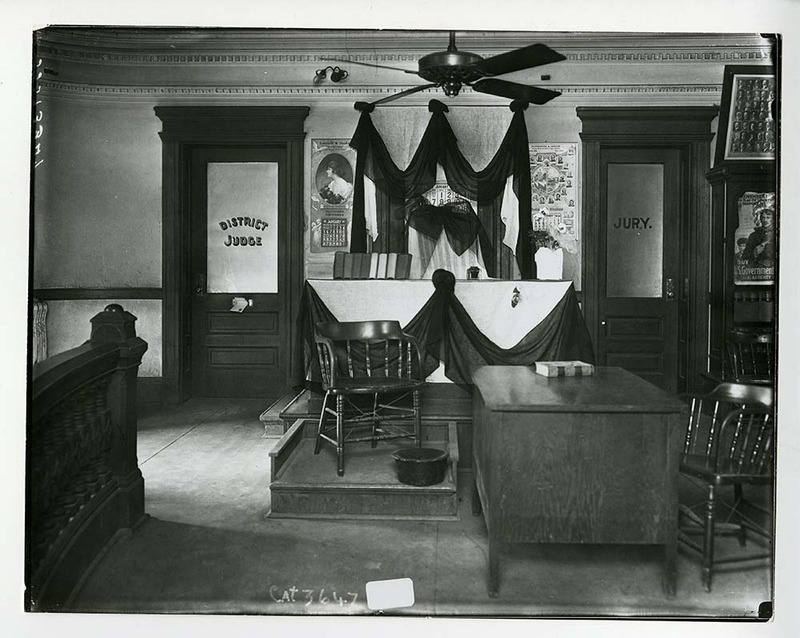 This image is striking for its rich period detail. The courtroom is decorated with black bunting that generally signifies a period of mourning. The bunting could be to commemorate the passing of a county lawyer/judge or the lives lost to the 1918 influenza pandemic. Note the spittoon, or cuspidor, located to the right of the witness stand. In the early twentieth century, every room of the courthouse contained a cuspidor.
---
This file appears in:
McLennan County Courthouse
---
Built in 1901, the McLennan County Courthouse holds pride of place within Waco as not only a functioning center of justice but also the city's most impressive civic building. Designed by James Riley Gordon, the renowned architect responsible for the…