---
This file appears in:
Amicable (ALICO) Building
---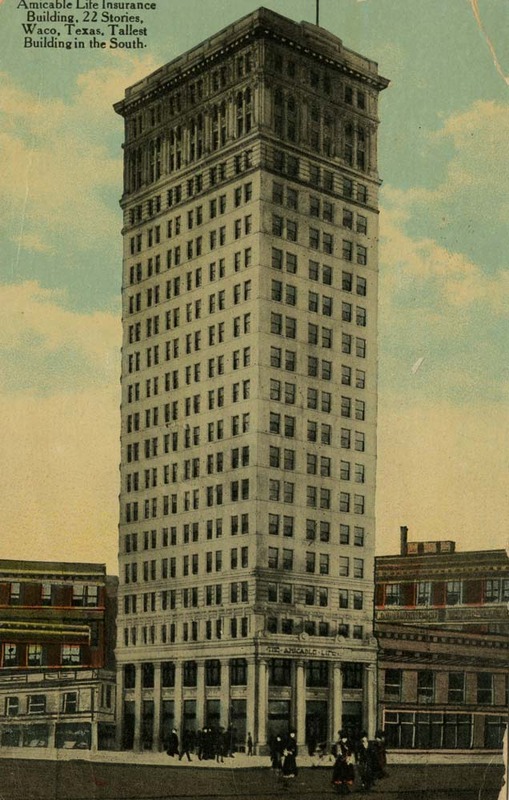 Part of Roy E. Lane's vision for the "indestructible building" included making it fireproof. The exterior of the building was entirely composed of steel, concrete, and tile. The Waco Tribune-Herald reported the window shades were the only parts of the building made of wood.
---
This file appears in:
Amicable (ALICO) Building
---
After the Amicable Life Insurance Company opened for business on April 2, 1910, the owners began searching for a location to house their new business. The owners of First National Bank, located at Fifth Street and Austin Avenue, also served as…