Poster Advertising "Tumbleweed's Top 40" CD
---
This file appears in:
Bob "Tumbleweed Smith" Lewis
---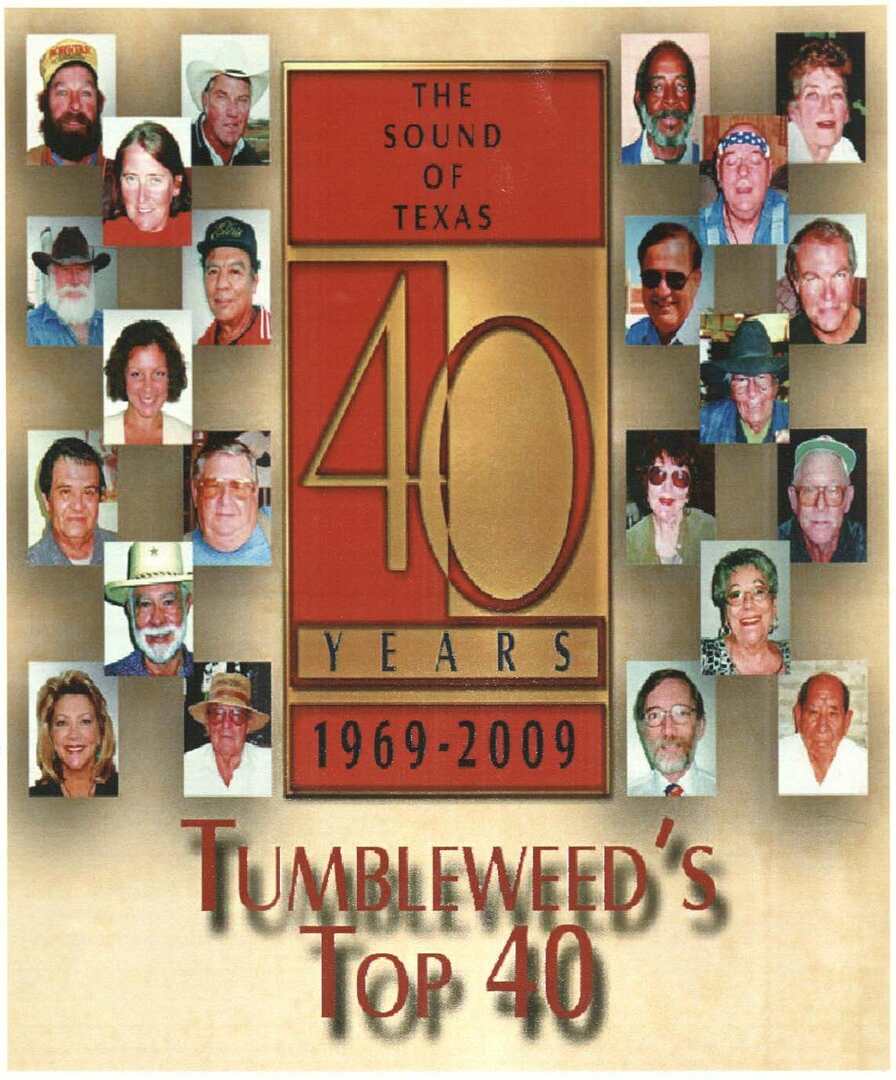 The Heritage Museum in Big Spring, Texas hosted an event in November 2009 celebrating the 40 years The Sound of Texas has been on the air. Tumbleweed has been on the air for 50 plus years and has conducted over 11,000 interviews. Smith also writes for multiple newspaper outlets with featured weekly columns covering a wide range of topics from personal life updates to recaps of his previous airing.
---
This file appears in:
Bob "Tumbleweed Smith" Lewis
---
"Tumbleweed Smith," born Bob Lewis in Waco in 1935, has made a name for himself in broadcasting throughout the state of Texas. Inspired by a tumbleweed that rolled across his West Texas lawn and his mother's maiden name, he adopted the persona of…