---
This file appears in:
Evangelia Settlement
---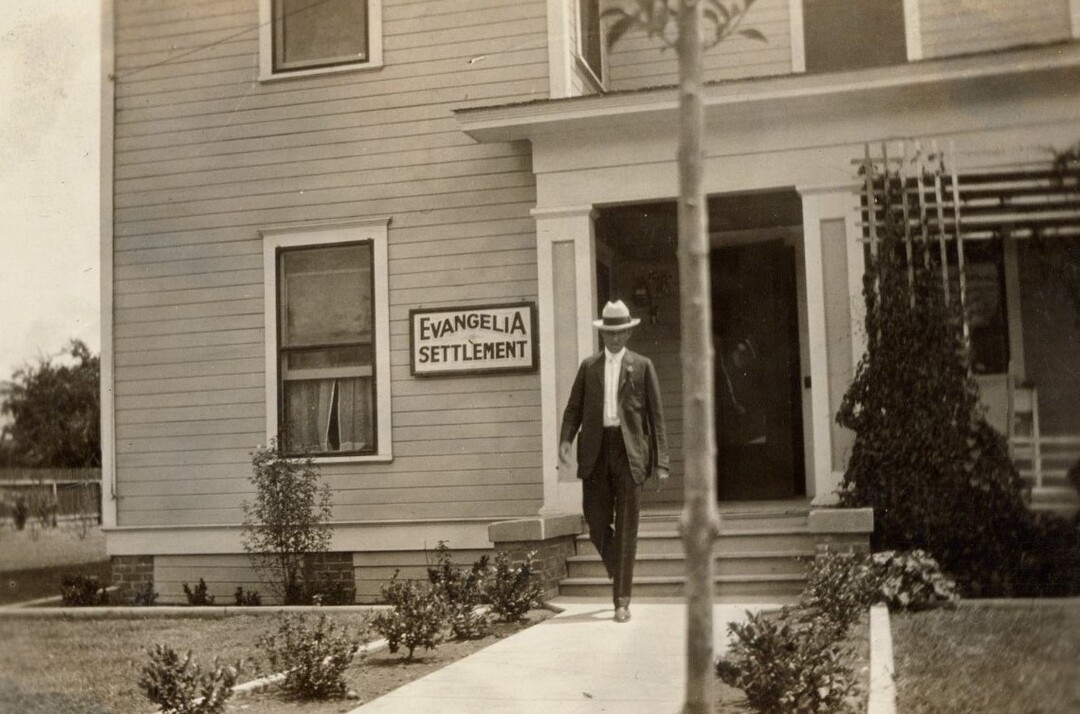 Murrell Skinner, pictured here, exits Evangelia Settlement. Skinner married Georgia Murdock Skinner, Evangelia's director throughout the 1920s. Under Murdock Skinner's leadership, the institution partnered with Waco's Community Chest, Red Cross, Child Welfare, Police Matron, Travellers Aid, Good Will Industry, Humane Society, and McLennan County Health Society.
---
This file appears in:
Evangelia Settlement
---
Seeking to provide refuge to children and families in need, the Evangelia Settlement Home opened in 1908. Established by religious reformers Ethel Dickson and Nell Symes, the home aimed to care for the least of these throughout Waco's community for…