---
This file appears in:
Hebrew Rest Cemetery
---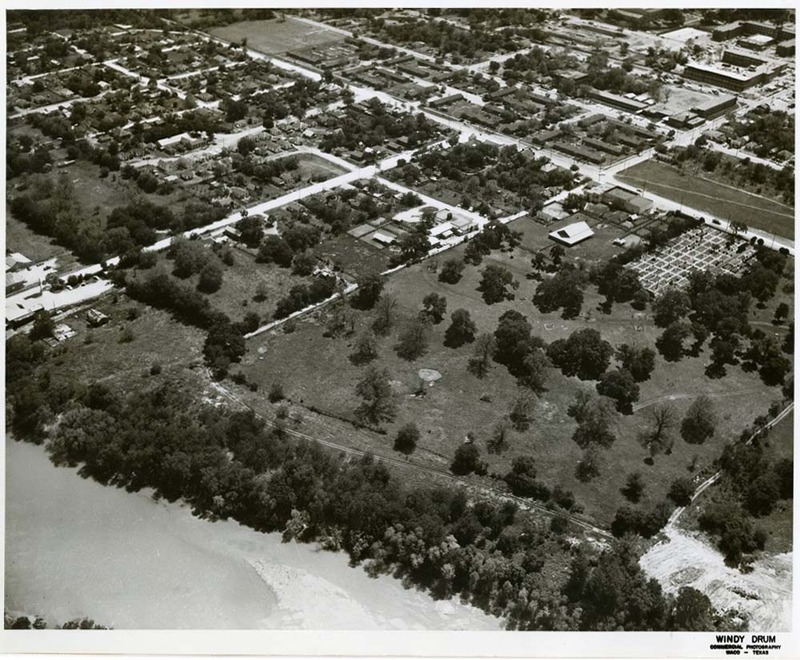 Hebrew Rest Cemetery can be seen in the middle-right portion of the photograph. The cemetery used to be surrounded by greenspace. Today it neighbors the busy thoroughfare of University Parks Drive and tourist attractions such as the Texas Ranger Hall of Fame and the Texas Sports Hall of Fame.
---
This file appears in:
Hebrew Rest Cemetery
---
Over the years, Hebrew Rest has served as a place of comfort and remembrance for Jews in Waco. More than just a burial place, the cemetery's headstones speak to the city's rich Jewish heritage. One of Waco's founding fathers, Jacob de Cordova, was a…