---
This file appears in:
First Street Cemetery
---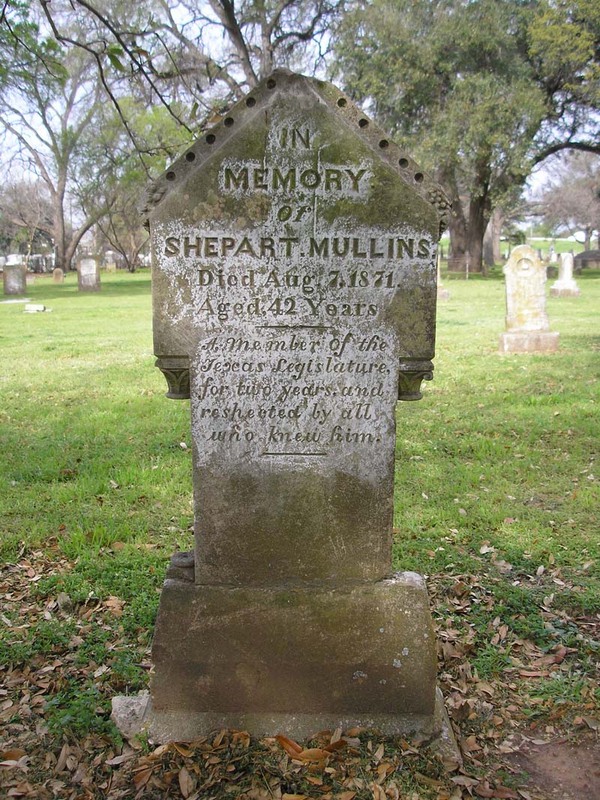 Born a slave in Alabama, Sheppard Mullens (sometimes spelled Shepart Mullins, as seen on his headstone, or Shepherd Mullens) arrived as chattel in McLennan County in 1854. Following the Civil War, he served on the county board of voters. Mullins, a Republican, represented his community at the Texas Constitutional Convention in 1869, as McLennan County Commissioner, and in the Texas House of Representatives. Upon his death in 1871, he was buried at First Street Cemetery. He was one of the individuals whose headstone was relocated in 1967, without also transferring his remains.
---
This file appears in:
First Street Cemetery
---
Few sites in Waco capture the richness and complexity of the city's history better than First Street Cemetery. The city's oldest resting place, it holds the remains of many of Waco's prominent early residents. However, its caretaking and development…