---
This file appears in:
First Street Cemetery
---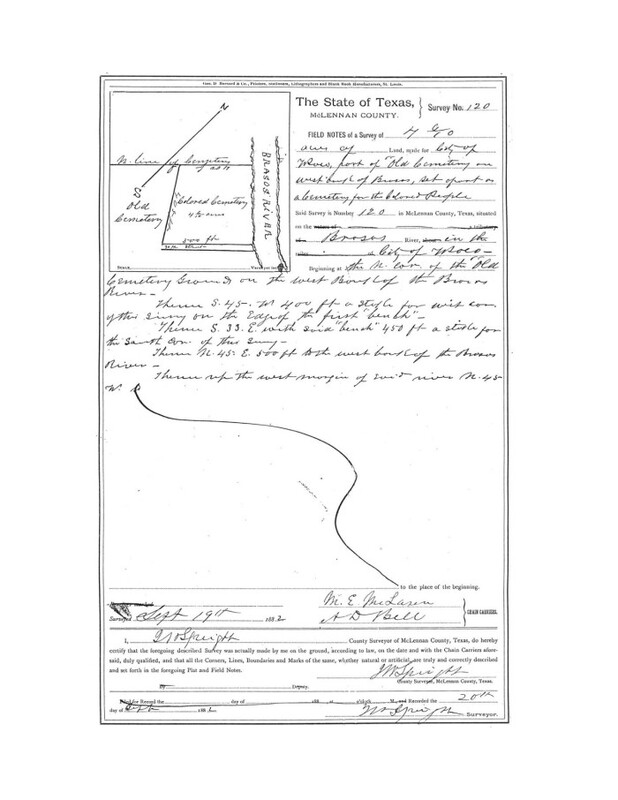 The portion of First Street Cemetery allotted to "colored" persons appears on this map from 1882. Though the entire cemetery suffered from neglect, this area constituted a majority of the land on which the city chose to build Fort Fisher Park in 1967 and 1968. Most of the diverse remains discovered during the 2007 expansion of Fort Fisher belonged to African Americans.
---
This file appears in:
First Street Cemetery
---
Few sites in Waco capture the richness and complexity of the city's history better than First Street Cemetery. The city's oldest resting place, it holds the remains of many of Waco's prominent early residents. However, its caretaking and development…