---
This file appears in:
The Ku Klux Klan in Waco
---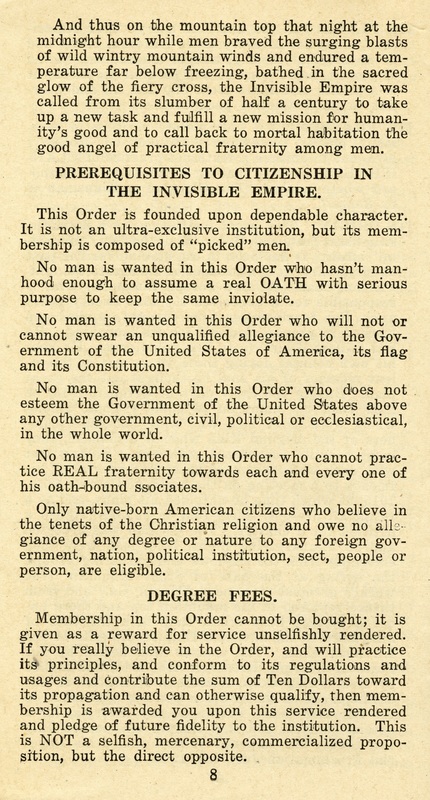 Requirements for Membership: Members had to be Caucasian, native born, and Protestant. The original goal of the "kleagles," or recruiters, was to recruit upper-class Americans who could potentially influence politics. Once these men legitimized the local klaverns, membership was opened to middle- class individuals and later lower-class persons when the Klan wanted to boost its numbers and finances. The Klan provided a sense of superiority particularly for lower-class whites.
---
This file appears in:
The Ku Klux Klan in Waco
---
The Ku Klux Klan (KKK) stands as one of the most infamous secret societies in American history. The white robes and pointed masks symbolize prejudice, terror, and fear to Americans nationwide. Waco…