---
This file appears in:
Rich Field Army Air Base
---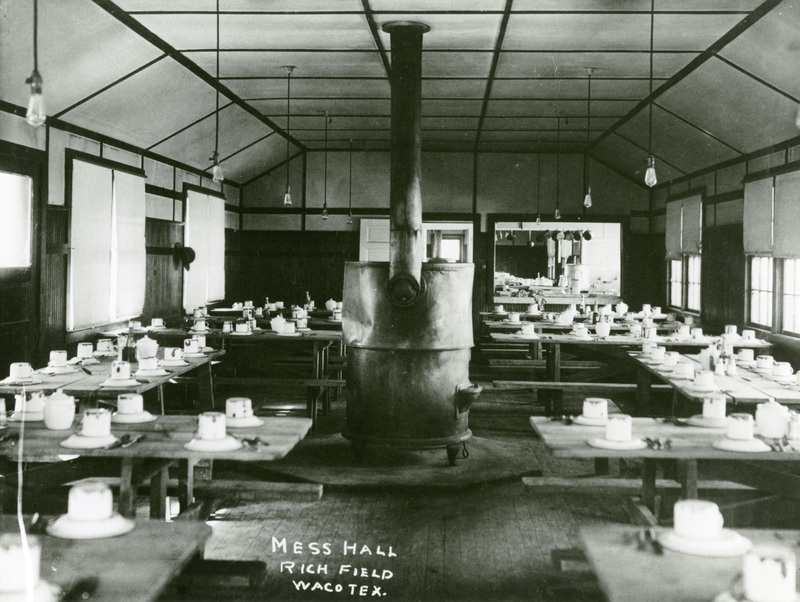 Commanders especially worried about influenza spreading in close quarters, as the men slept and ate next to each other daily. Yet more than that, the world outside the base was the bigger threat. At the height of the flu outbreak, Rich Field was quarantined and the men forbidden from leaving the base. According to the Rich Field Flyer, to keep boredom at bay the men "turned to the development of varied kinds and forms of mustaches, every size, color, shape, and all stages of growth." The medical personnel took great pains to keep the men's mustaches sanitary by spraying them daily with antiseptic solution. The quarantine was lifted in late October 1918, but still no more than 50 percent of the command was allowed off the base at one time, and all visitors were to be sprayed upon arrival (whether with water or antiseptic solution is unknown). Even after the quarantine ended, everyone was to avoid crowded places and use every necessary precaution.
---
This file appears in:
Rich Field Army Air Base
---
In the midst of war, some towns stay far removed from the action. For Waco in 1917, this was far from the case. Engineers and workers broke ground for Camp MacArthur training base in July, famously…