---
This file appears in:
Rich Field Army Air Base
---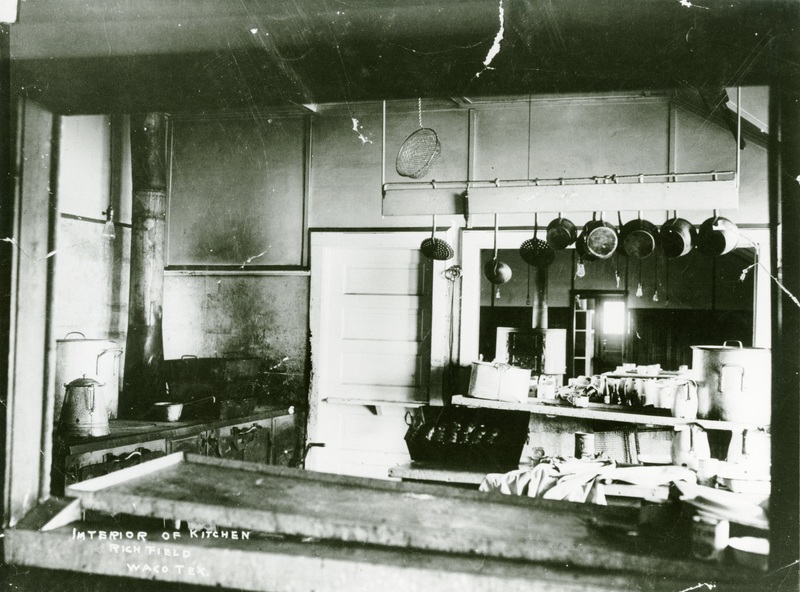 The kitchen at Rich Field served far fewer men than the one at Camp MacArthur, but it remained a vital part of the camp no less. During the influenza outbreak of 1918, men were required to use the same dishes and utensils during every meal to try and stop the spread of the deadly disease. Soldiers were spread at least five feet apart in the mess hall and began to sleep head to foot as well.
---
This file appears in:
Rich Field Army Air Base
---
In the midst of war, some towns stay far removed from the action. For Waco in 1917, this was far from the case. Engineers and workers broke ground for Camp MacArthur training base in July, famously…