---
This file appears in:
Rich Field Army Air Base
---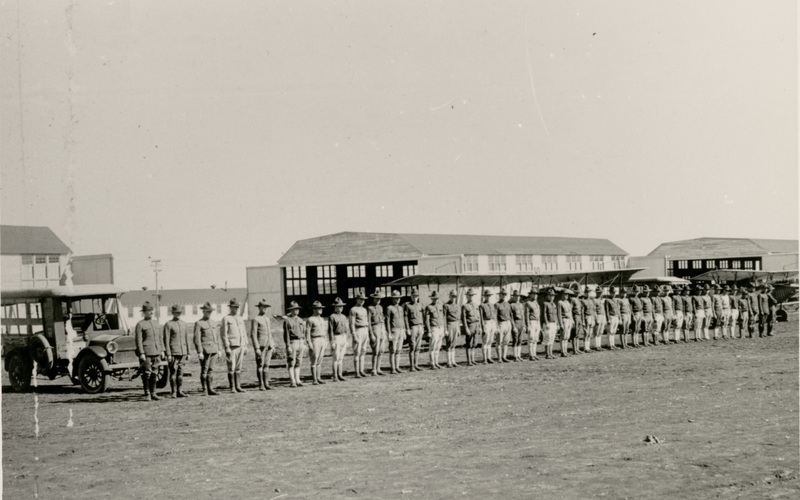 Here cadets are lined up for either roll call or inspection. Three officers stand at the end of the line on the left, as can be seen by their overcoats. These coats, along with the more uniform color of the outfit, distinguished officers from cadets.
---
This file appears in:
Rich Field Army Air Base
---
In the midst of war, some towns stay far removed from the action. For Waco in 1917, this was far from the case. Engineers and workers broke ground for Camp MacArthur training base in July, famously…