---
This file appears in:
Waco Symphony Orchestra
---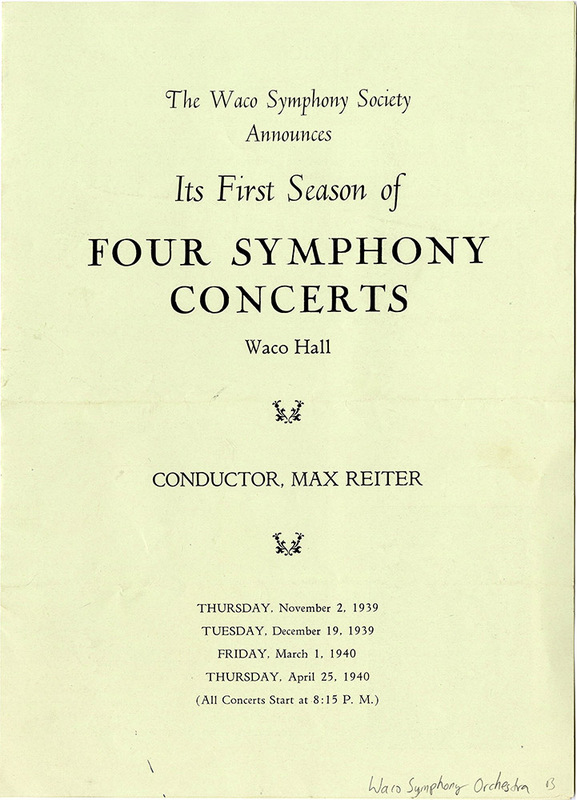 Waco Symphony Orchestra's first season was organized after the successful experiment of putting together a symphony. One of the concerts featured Josephine Antoine, a soprano of the Metropolitan Opera House. After she performed, the audience cheered for more and Antoine sang three encore pieces.
---
This file appears in:
Waco Symphony Orchestra
---
The Waco Symphony Orchestra is a music organization that brings enrichment to the Central Texas community. The Waco Symphony Orchestra Association, Incorporated, as we know it, began its concerts in 1962. However, an orchestra conducted by Max…