Gathering Together (c.1940)
---
This file appears in:
African American Community of Robinsonville
---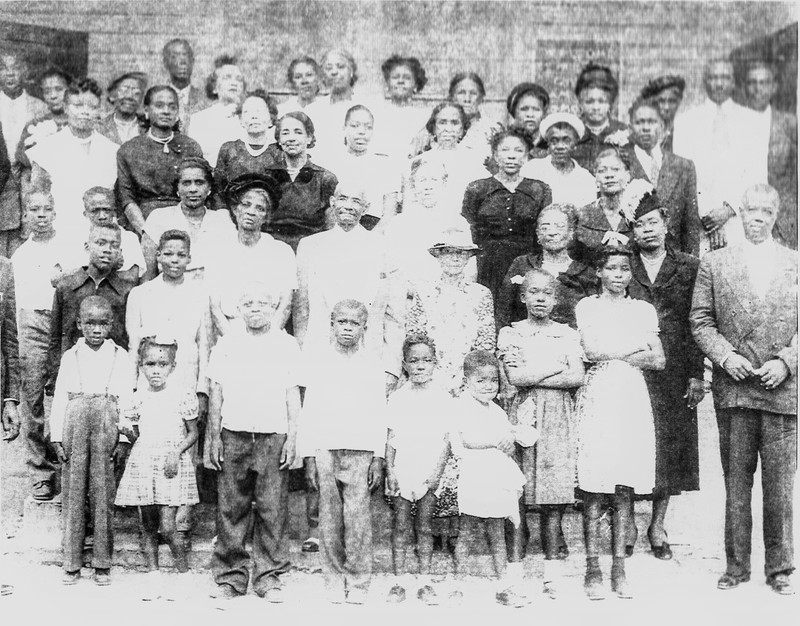 St. Paul's congregation stands outside the church on a Sunday afternoon. At the far right of the front row is Mr. C.H. Dorsey. Dorsey was an active member of the church, as well as the principle of Post Oak Academy. In addition to his duties running the school, Dorsey taught grades 4th through 7th . Students remembered him as a good teacher but a strict disciplinarian.
---
This file appears in:
African American Community of Robinsonville
---
In 1852, John Robinson arrived in Central Texas, from Demopolis, Alabama, with his family and six slaves, founding what would soon become known as Robinsonville. Two years later, his brother Levi joined him, bringing his own family and an additional…