---
This file appears in:
African American Community of Robinsonville
---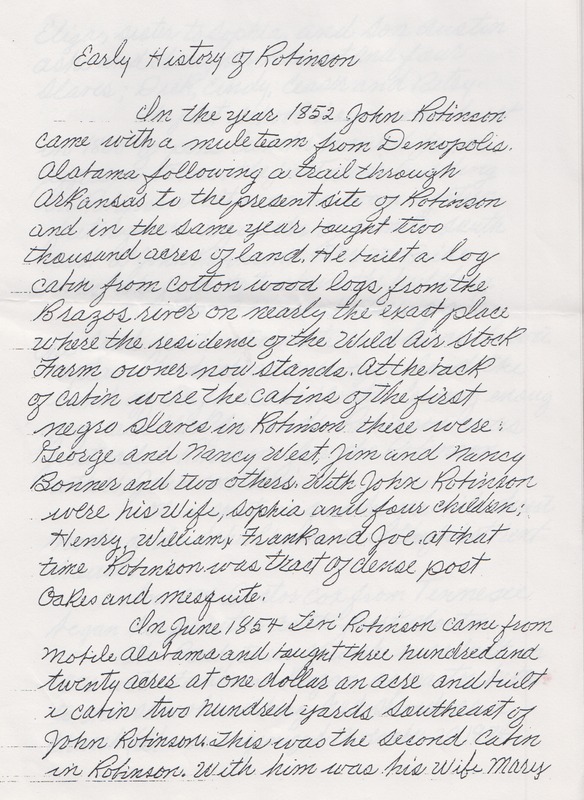 Rita Alice Robinson wrote this composition as part of a school assignment for her teacher Mrs. Hague in 1922. In it she details the early settlement of Robinsonville. Alice was the granddaughter of Levi Robinson. Millie Stewart Bonner helped care for Alice's father, Austin Robinson, when he was a child.
---
This file appears in:
African American Community of Robinsonville
---
In 1852, John Robinson arrived in Central Texas, from Demopolis, Alabama, with his family and six slaves, founding what would soon become known as Robinsonville. Two years later, his brother Levi joined him, bringing his own family and an additional…