---
This file appears in:
Bluebonnet Ordnance Plant
---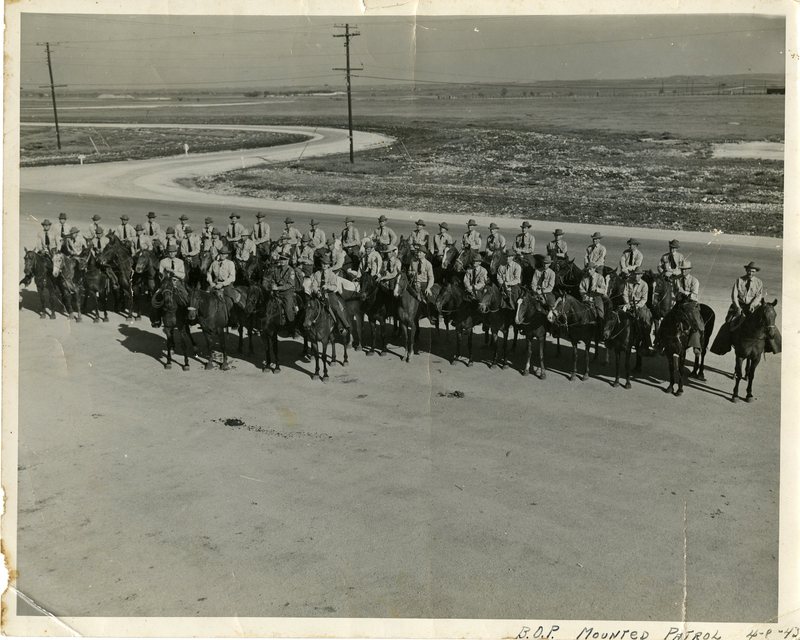 Due to the vast acreage of the Bluebonnet Plant, mounted patrols were required to maintain security and safety of the property. The Gypsum Company, hired local experienced horsemen for the job. In their off time, the mounted patrol put on multiple rodeos to demonstrate their skills, which included bronc and bull riding. Bluebonnet employees could attend free of charge and wounded veterans as well as soldiers from the nearby airfield attended as honored guests.
---
This file appears in:
Bluebonnet Ordnance Plant
---
After Pearl Harbor and the entrance of the United States into World War II, production increased dramatically at home to aid the war effort overseas. In short order, munitions factories popped up…