Hauntingly Beautiful (c. 1940)
---
This file appears in:
William Cameron House
---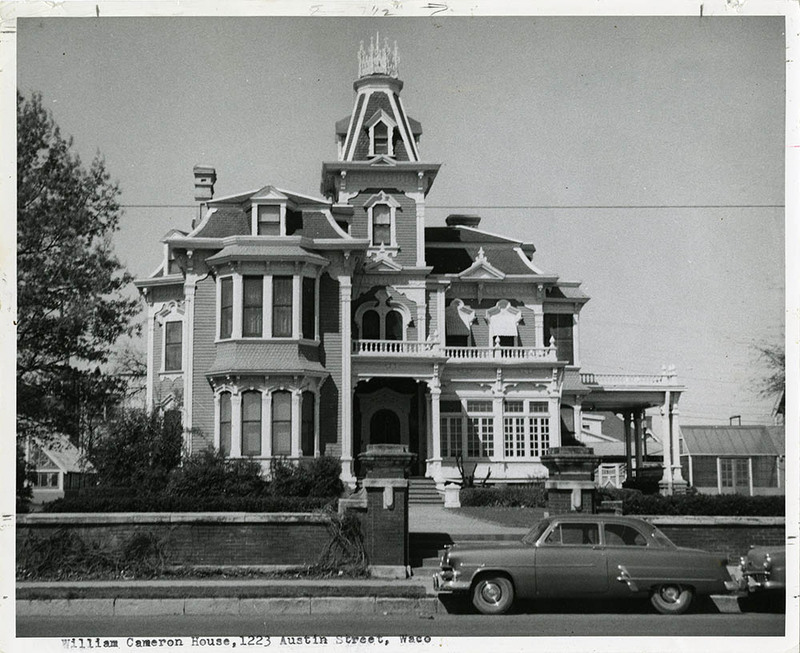 William Cameron hired architect William Winant Larmour to build the big blue house on a lot that was previously a cornfield. In the house's later years, it sat empty with the family's belongings scattered throughout the rooms. Many locals believed it to be haunted and told stories of closets containing wedding clothes found open after being locked with the only key.
---
This file appears in:
William Cameron House
---
For eighty-eight years, the William Cameron House stood as a nineteenth-century architectural treasure near the intersection of Twelfth Street and Austin Avenue. The fine embellishments on the mansion dazzled Waco residents, and helped it to become…