---
This file appears in:
First United Methodist Church
---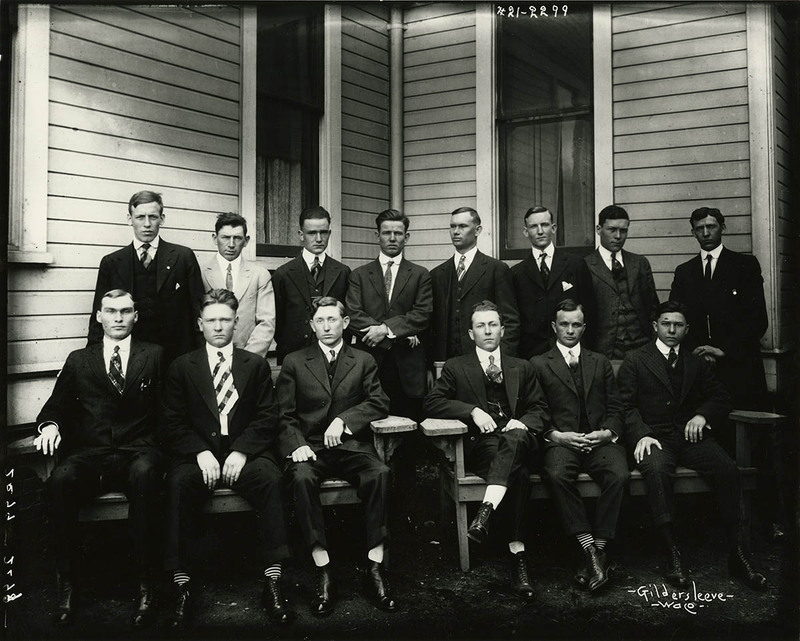 Although the identities of the men in this photograph remain unknown, it is likely they served as members of one of the many organizations formed at the church. Groups such as the Men's Brotherhood and the Women's Missionary Society contributed toward the church's mission of serving the Waco community. A June 1909 Waco Tribune article recognized the Methodists for their "part and parcel" in the daily life of citizens from the city's beginnings.
---
This file appears in:
First United Methodist Church
---
First United Methodist Church marks its founding year as 1850, when the Rev. Joseph Perkins Sneed, a circuit-riding Methodist minister, preached to the inhabitants of Waco Village at the foot of…