---
This file appears in:
Edgefield Neighborhood
---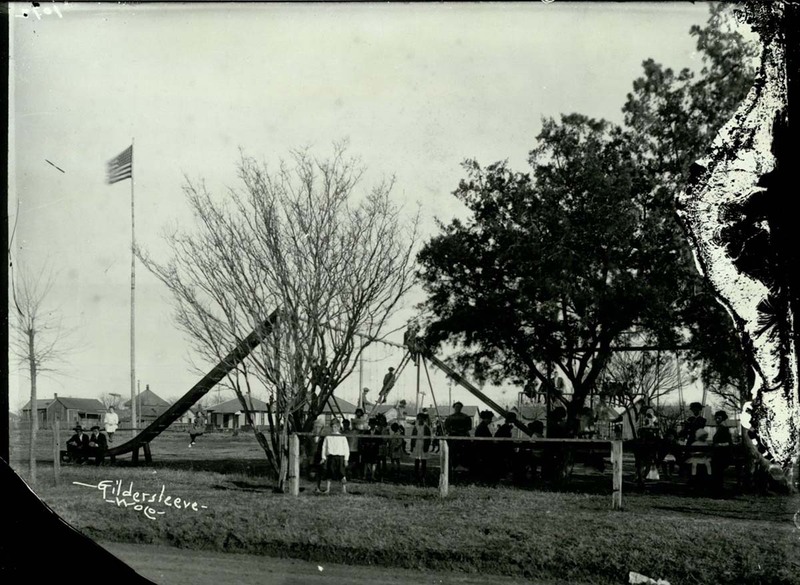 Edgefield Park served as a popular congregating area for neighborhood children. It boasted not only a playground, but the adjacent field was also the site of many a pickup game of football or baseball. Today, Baylor University owns this land and it is the practice field for the Golden Wave Marching Band.
---
This file appears in:
Edgefield Neighborhood
---
The area which once comprised Edgefield Neighborhood has undergone significant changes over the last century. Located on the south side of the city, it encompassed the area between what is today Waco Creek to the north, Brazos River to the east, La…