---
This file appears in:
Camp MacArthur Troop Train Derailment
---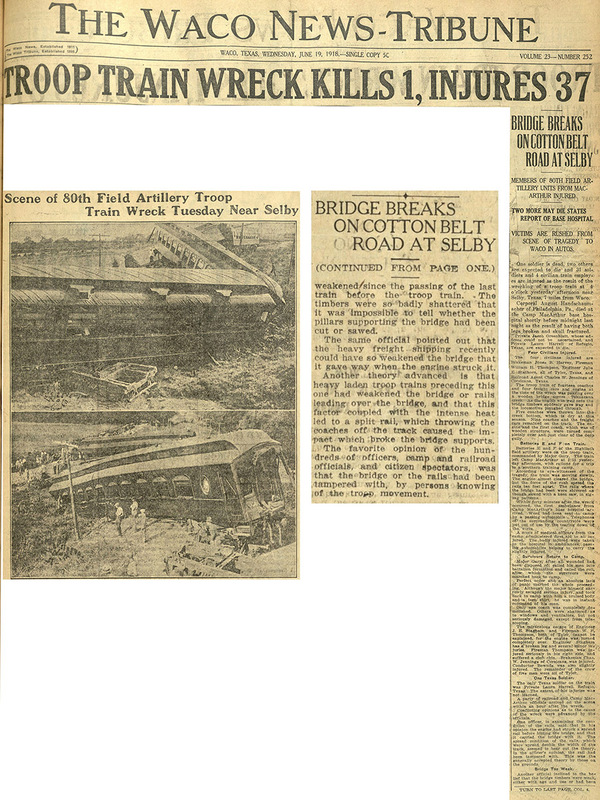 The Waco News-Tribune featured the story of the derailment on its front page the day after the accident. Later, the Interstate Commerce Commission conducted a full investigation of the incident, debunking any initial claims of sabotage. The commission found faults with both the track and train.
---
This file appears in:
Camp MacArthur Troop Train Derailment
---
On June 18, 1918, a troop train carrying soldiers from Camp MacArthur's 80th Field Artillery left East Waco and traveled eastward on the Cotton Belt line, heading toward a southern training camp.…