---
This file appears in:
Harry L. Washburn Trial
---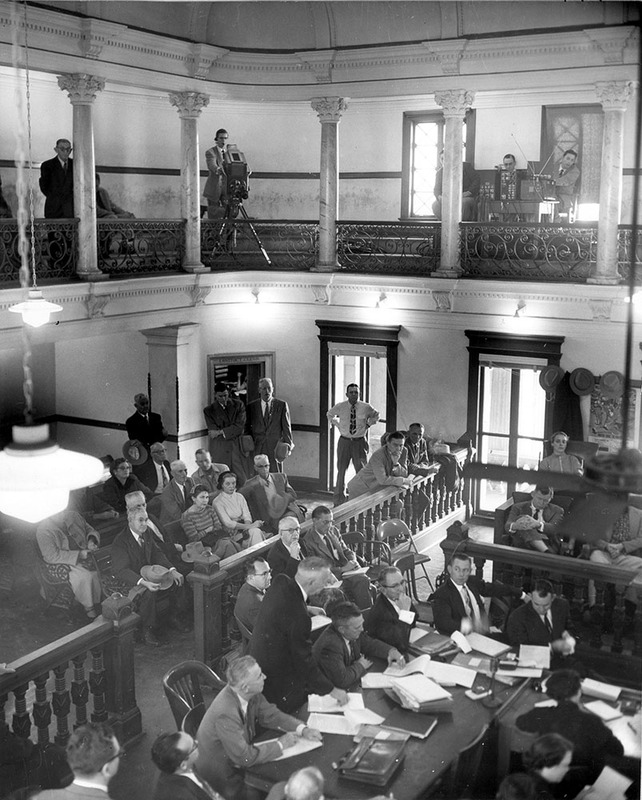 In the early days of local television, McLennan County District Attorney Tom Moore Jr. and Bill Simpson, a young news editor at KWTX-TV in Waco, met to discuss televising a trial. They got their chance in December 1955, when murder defendant Harry L. Washburn's trial was transferred from San Angelo. For the first time, an in-court camera would bring a live criminal trial into the living rooms of residents. The cameraman is standing on the upper balcony in the top left of this photograph.
---
This file appears in:
Harry L. Washburn Trial
---
A notorious crime over fifty years ago in Texas changed the way Americans view courtroom drama—not just as fictional entertainment but as reality programming. In December of 1955, the murder trial of Harry Leonard Washburn of Houston in a McLennan…