---
This file appears in:
Harry L. Washburn Trial
---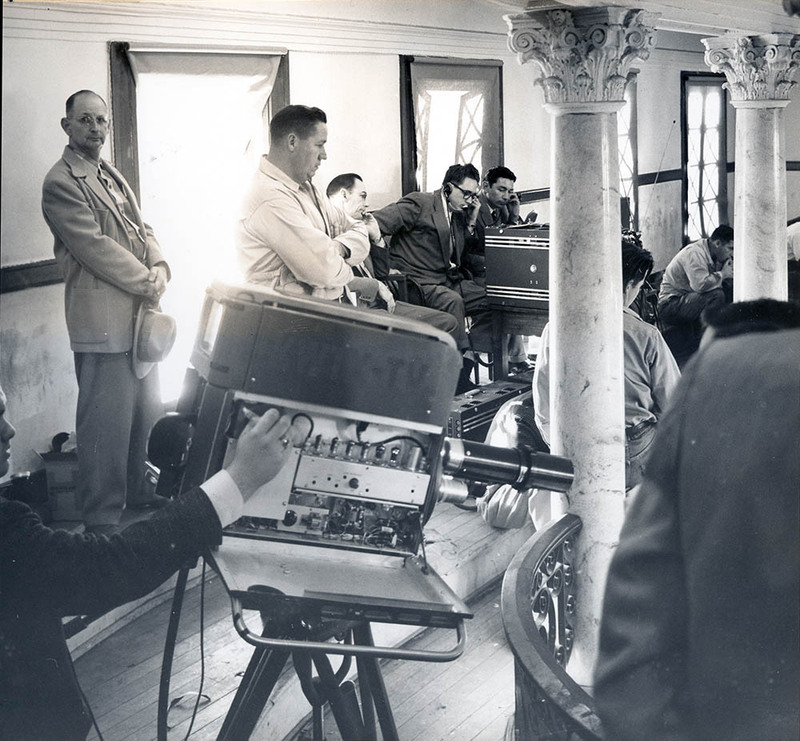 Judge Bartlett laid out several provision for KWTX that had to be met in order to film the trial. The TV station was allowed to position one camera out of sight of the jurors and the trial was required to play without advertisements or commercials. Despite the large number of viewers who tuned into the trial, this ultimately resulted in a $10,000 revenue loss for the station.
---
This file appears in:
Harry L. Washburn Trial
---
A notorious crime over fifty years ago in Texas changed the way Americans view courtroom drama—not just as fictional entertainment but as reality programming. In December of 1955, the murder trial of Harry Leonard Washburn of Houston in a McLennan…