---
This file appears in:
Brazos Valley Cotton Oil Mill
---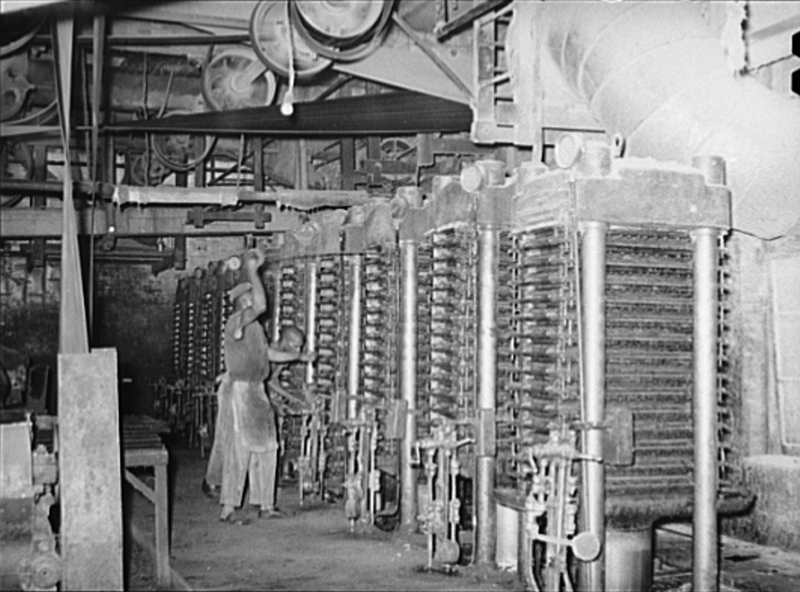 For many years, a hydraulic press served as the primary means of obtaining cottonseed oil. Horizontal steel plates pressed the kernels until oil flowed down into the troughs below. Before workers shipped it to a refinery, the crude oil was kept in tanks in order to allow some of the fine particles of meal to settle to the bottom.
---
This file appears in:
Brazos Valley Cotton Oil Mill
---
Waco's rapid development established it as one of the most significant urban centers of the South by the late nineteenth century. Home to one of the longest-spanning suspension bridges in the country, the once small frontier town owed a great…