---
This file appears in:
Sanger Avenue Elementary School
---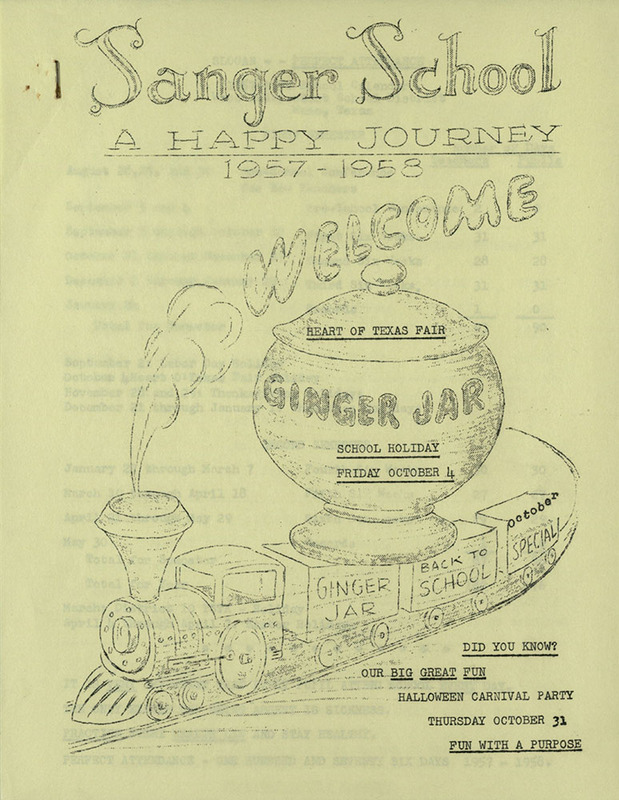 Nina Glass's mimeographed newsletter kept parents and students informed of school events and policies. The front cover of this back-to-school edition advertises teh Heart O' Texas Fair school holiday and the Halloween carnival party put on by the school. The inner pages remind students of the importance of perfect attendance, using proper manners in the cafeteria, and serving other students.
---
This file appears in:
Sanger Avenue Elementary School
---
For many years, Sanger Avenue Elementary School stood as the most familiar landmark of the Sanger Heights neighborhood. Located in the "Silk Stocking District," Sanger Avenue Elementary acquired a reputation as one of the premier educational…