---
This file appears in:
Sanger Avenue Elementary School
---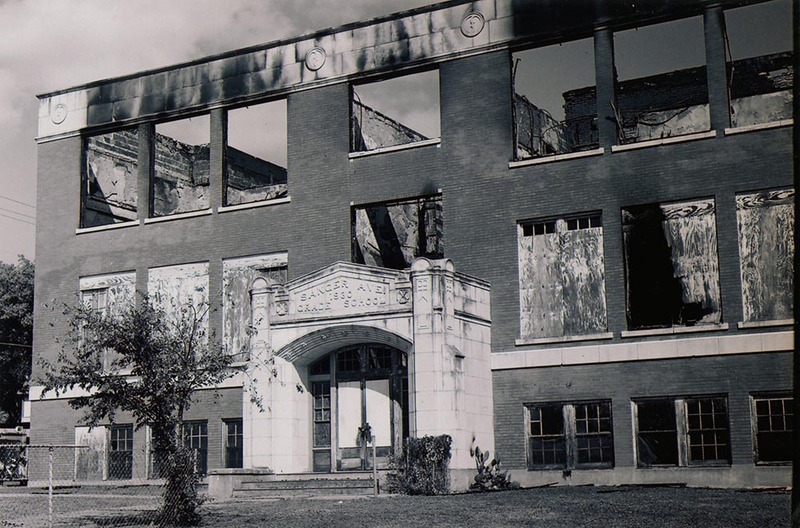 Although the school sat vacant for nearly twenty years, many Wacoans held hopes that the building would be repurposed and the historic site preserved. However, the October 2008 fire dealt a final blow to the school. Although the McNamaras fought the city for two years on the issue of the school being torn down, bulldozers arrived on site in 2010.
---
This file appears in:
Sanger Avenue Elementary School
---
For many years, Sanger Avenue Elementary School stood as the most familiar landmark of the Sanger Heights neighborhood. Located in the "Silk Stocking District," Sanger Avenue Elementary acquired a reputation as one of the premier educational…