---
This file appears in:
Sanger Avenue Elementary School
---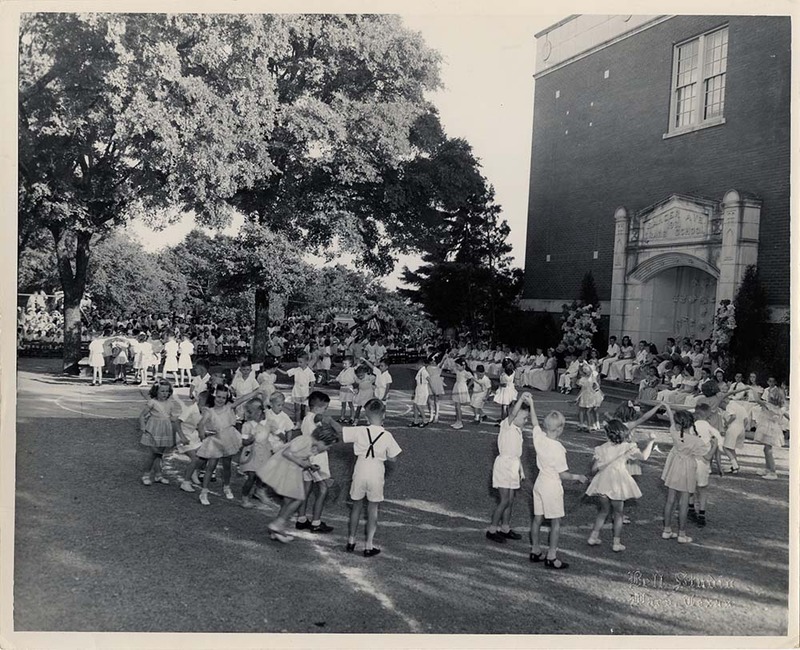 According to a school newsletter, Sanger Avenue faculty viewed recess and other times for children to socialize as important parts of the children's education. It is likely that this photograph was taken at the annual May Fete festival, or some other school holiday. note the absence of the turrets and other distinctive architectural features at the front of the school.
---
This file appears in:
Sanger Avenue Elementary School
---
For many years, Sanger Avenue Elementary School stood as the most familiar landmark of the Sanger Heights neighborhood. Located in the "Silk Stocking District," Sanger Avenue Elementary acquired a reputation as one of the premier educational…