---
This file appears in:
Tidwell Bible Building
---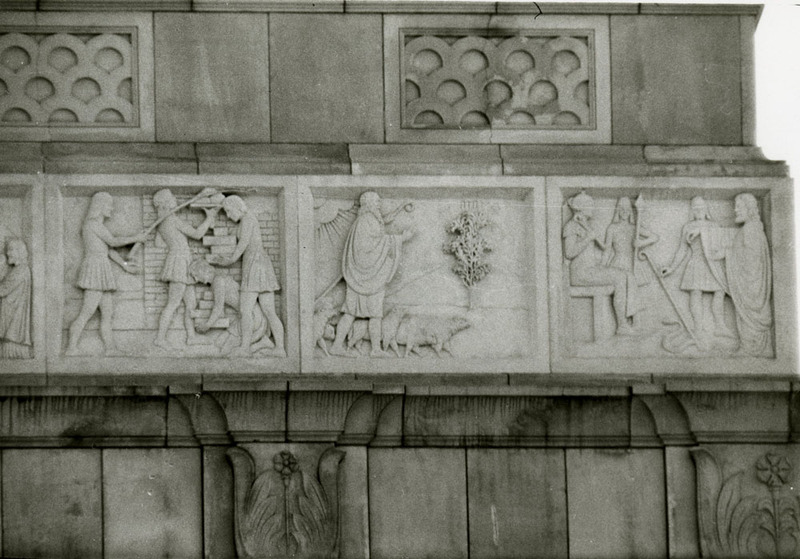 The panels lining the tower of Tidwell Bible Building depict Old Testament stories such as the tale of the Israelites' servitude, the call of Moses, and Moses appearing before Pharaoh, which are depicted in this image. The New Testament panels begin on the west side of the building. Although more panels were planned, only sixty-eight were completed due to budget concerns.
---
This file appears in:
Tidwell Bible Building
---
Tidwell Bible Building stands as a physical memorial not only to the formation of Baylor's modern Department of Religion, but also as a symbol of the university's dedication to Christian ideals. Prior…