---
This file appears in:
Tidwell Bible Building
---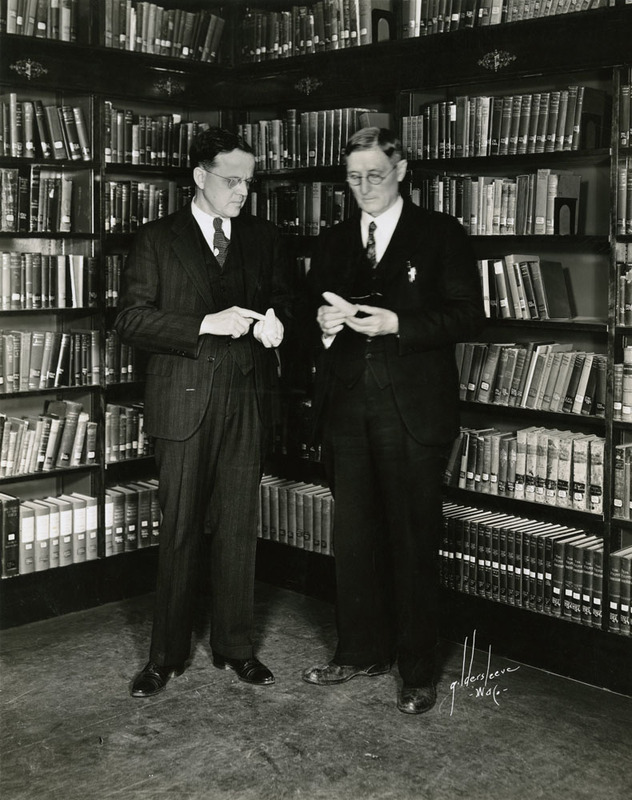 The need for a location for the Bible Department's library was one of the reasons for the construction of Tidwell Bible Building. In this photograph, Dr. B. O. Herring stands with Dr. Josiah Blake Tidwell in the Tidwell Bible Library when it was first housed in Carroll Library.
---
This file appears in:
Tidwell Bible Building
---
Tidwell Bible Building stands as a physical memorial not only to the formation of Baylor's modern Department of Religion, but also as a symbol of the university's dedication to Christian ideals. Prior…