---
This file appears in:
Tidwell Bible Building
---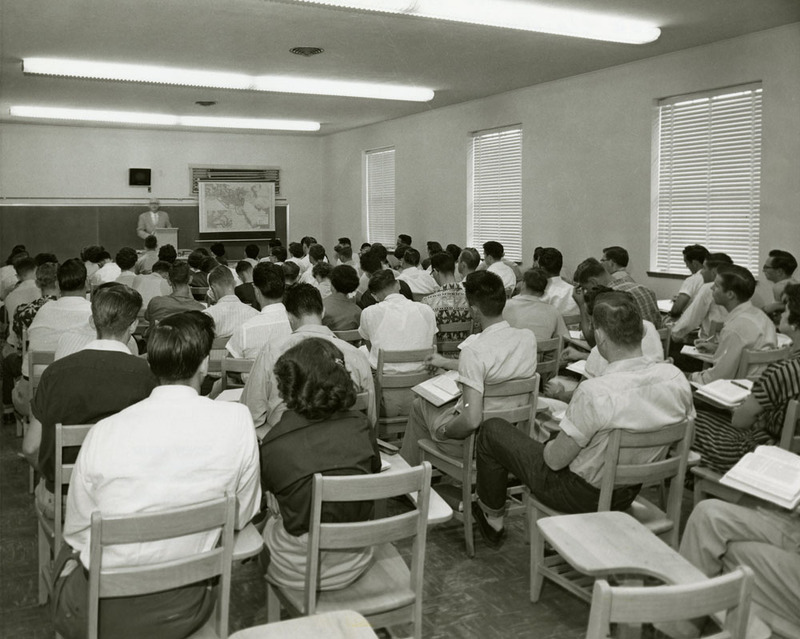 Meeting the needs of the rapidly expanding university, Tidwell housed classes for over seven academic departments following its dedication in 1954. Today, the history department and the religion department, which has its roots in J. B. Tidwell's early-twentieth-century classes, reside in the building.
---
This file appears in:
Tidwell Bible Building
---
Tidwell Bible Building stands as a physical memorial not only to the formation of Baylor's modern Department of Religion, but also as a symbol of the university's dedication to Christian ideals. Prior…