---
This file appears in:
Pauline Pipkin Garrett
---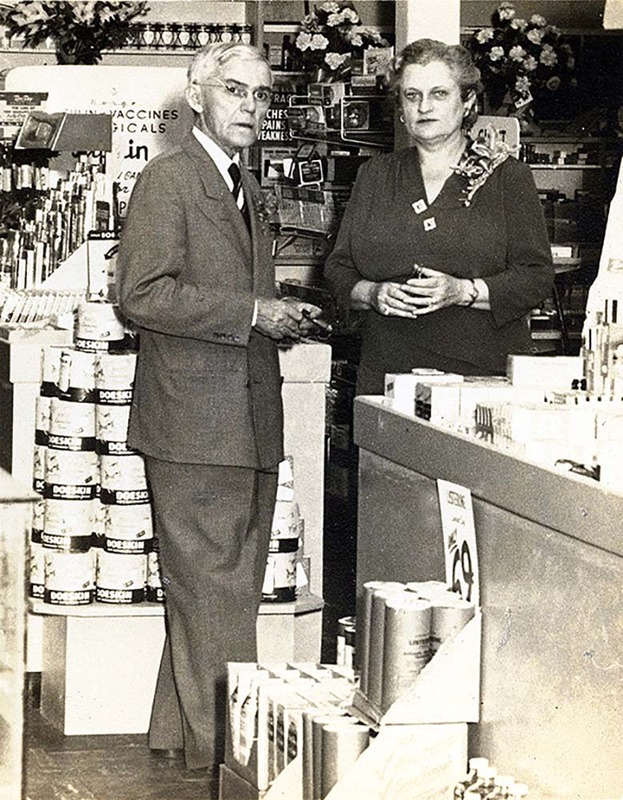 From humble beginnings working at the original Pipkin Drug Store's soda fountain washing dishes, Pauline rose to full ownership of the chain. Under her leadership the Pipkin chain grew from three to seven stores. Here, Pauline is pictured beside Gus Willingham, the company's merchandise buyer.
---
This file appears in:
Pauline Pipkin Garrett
---
Pauline Pipkin Garrett studied music at Baylor in the 1920s, but then the family business came a-calling. Under her leadership, W. P. Pipkin Drugs became one of the Southwest's largest independently owned drugstore chains. After graduating from…